Diary in English♡On the 8th of Nov.
Today I cooked fried rice for lunch. It tasted good thanks to a chicken's soup base that I brought from Japan. I was happy to eat rice but it was more expensive than pasta. I can cook seven dishes of pasta for the same price as a dish of rice.

After school I remained at school and did my homework. It was writing a review of a film. I chose "Fantastic Beasts and Where to Find Them" because I love that film. I can't wait to watch the sequel! I ran into my housemates in the self study room and we went back home together. We talked about another house mate who is leaving this weekend. I suggested to write a card for her and my housemate agreed with me. She said, "For me, you two are special. Because you're my first housemates!" I thought the same thing as her and I like them too.

In the evening, a friend and I went to see a Christmas tree's lights being turned on. It was freezing waiting for it in the cold air. The lights were simpler than I expected, but it was beautiful. Then we went to an Indian restaurant and had some curries. The taste was good and the price was reasonable. We liked the restaurant!
Thank you for your correction Tia on italki!
********* **
今日はお家の近くでやっていたクリスマスツリーの点灯式を観に行ってきました✨
思っていたよりシンプルな感じでしたが、綺麗でした~♡
ただもう最近夜はめっちゃ寒いです!⛄
ご飯を食べた後、凍えながらお家に帰りました……⛄
近づいてきたバルト三国への旅行、とっても心配です(笑)寒さに耐えられるでしょうか……。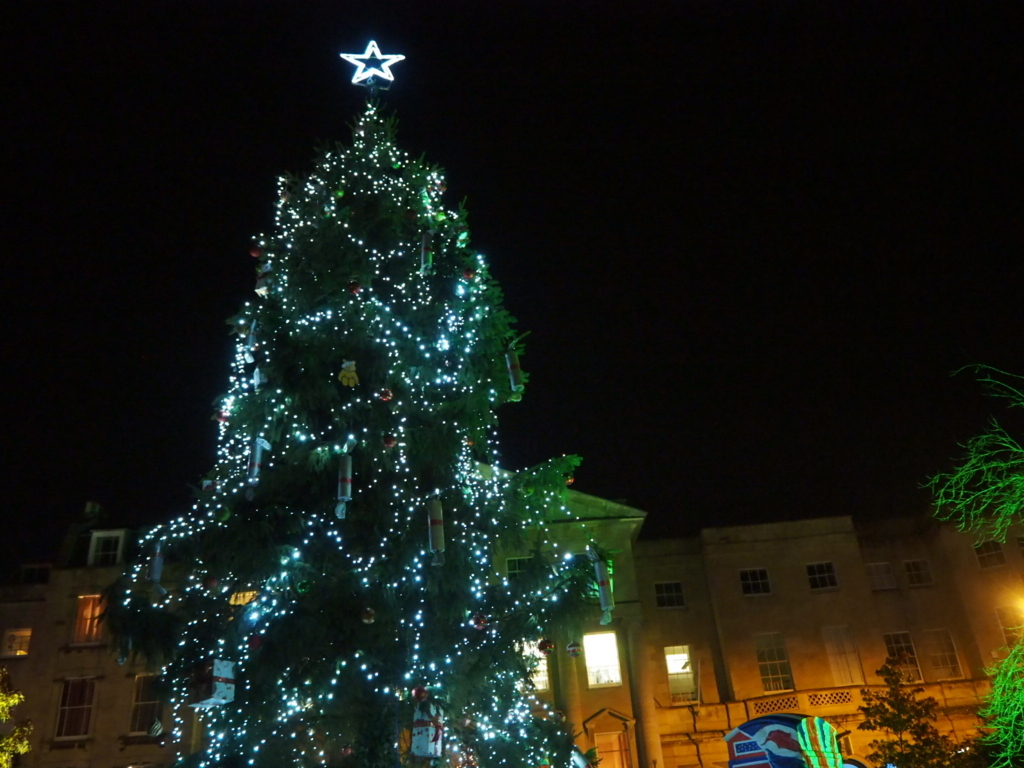 Clifton village
********* **
スフレさん、おはようございます。シンプルですが、大きなもみの木に白いライト、静かで素敵でした✨バルト三国、楽しみです!ありがとうございます✨
********* **
ぽちぽち応援していただけたら嬉しいです♡