Diary in English♡On the 30th of Sep.
Today I woke up at 9 am. I had felt ill and feverish last night, but I slept for 12 hours and felt better when I got up. I ate a slice of toast and a cup of yogurt for breakfast. Then I took a shower and changed my outfit. It was sunny today, so I did the laundry and cleaned up my room. I borrowed a vacuum cleaner. I was satisfied with my tidy and clean room! Then I repaired my frayed coat. But I am not good at sewing, so the result is awful. I ate Japanese miso soup and kayu; a rice meal that I brought from Japan. The Japanese tastes made me feel better. Then I practiced pronunciation with a book which is written about how to pronounce English.
Today, one of my housemates left here. I said goodbye to her. I will miss her. I go to a language school and somebody leaves every weekend. I wanna spend much more time with them.
In the evening, one of my classmates brought me to a good Korean restaurant. She booked a table and we could enjoy Korean food thanks to her. There are many people who couldn't eat there because they lacked a reservation. She said, "We need a reservation on weekends and at dinner time. And today is the day everyone gets their salary." The Korean meals were good. The rice was similar to Japanese one! I had a good time with her.
Thank you for your corrections Tima on italki! 
********* 
溜まっていた日記を更新しまくっています!
土曜日はぐっすり寝たおかげか回復していたので、日中はお掃除したり発音練習の本に手を出したり、去り行くハウスメイトにお別れを言ったり。夜はクラスメイトとご飯に行きました!
サムギョプサル~💓 pic.twitter.com/CFo0zR7OWW

— hina (@hes0917) 2017年9月30日
葉っぱはキャベツだったけど…😅

— hina (@hes0917) 2017年9月30日
いや、これはレタスか…分からん😅笑

— hina (@hes0917) 2017年9月30日
キャベツ…だったはず!おそらく!笑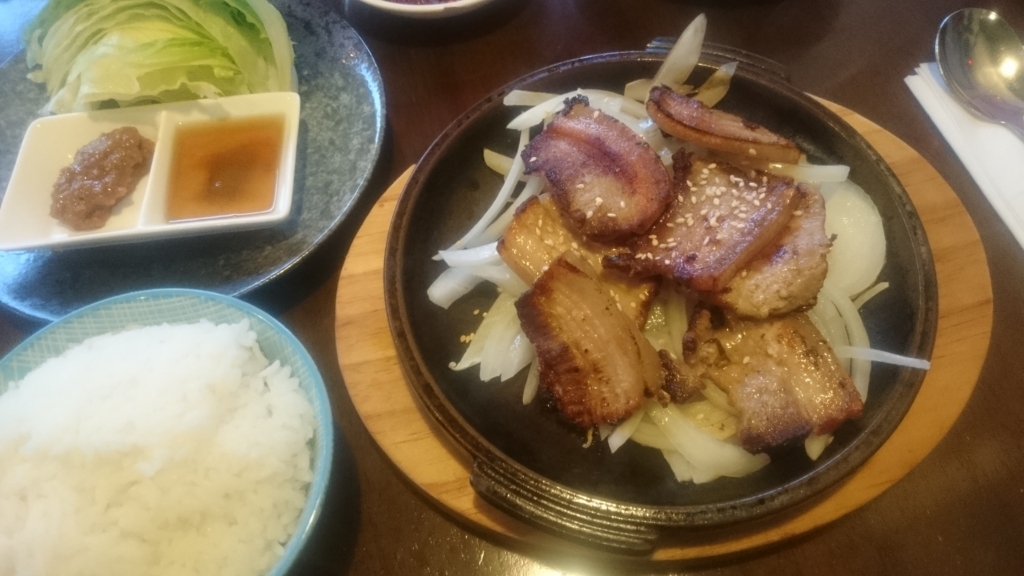 サムギョプサル~♡
********* 
ぽちぽち応援していただけたら嬉しいです♡