Diary in English♡On the 20th of Sep.

I felt it was better than yesterday. The class was easier to understand and was also interesting for me. When the school principal spoke to me in the hallway, I answered that it was easier than yesterday to understand!

Today I went to a Thai restaurant with my classmates and had a red curry and rice. Many students recommend the restaurant. It tasted good! I am happy because I could have Asian foods more than I expected. There were some Chinese and Thai restaurants near the school and my host mother prepares sushi for dinner almost everyday. 

After school, I went shopping because I wanted some clothes. First, I went to a vintage shop because it was so reasonable, but I couldn't find clothes which suited me. Then I walked to H&M and found some clothes. It was interesting for me that the sizes are bigger than Japanese ones. I often choose M or L size in Japan, but I had to choose XS or S here!
Hello Hina,

I am glad that you are enjoying your stay in the UK, it is a very multicultural society so everyone should feel at home fairly quickly. The adjective for Thailand is Thai (and also the people). We would not use 'nearby' with a place. We would say 'There is a shop nearby' that is close to where we are.
Thank you for your corrections Bob on italki!
************
案外アジアンフードがいっぱい食べれていて幸せです♡
ここ一週間のランチはこんな感じ~ 携帯なので画質いまいちです💦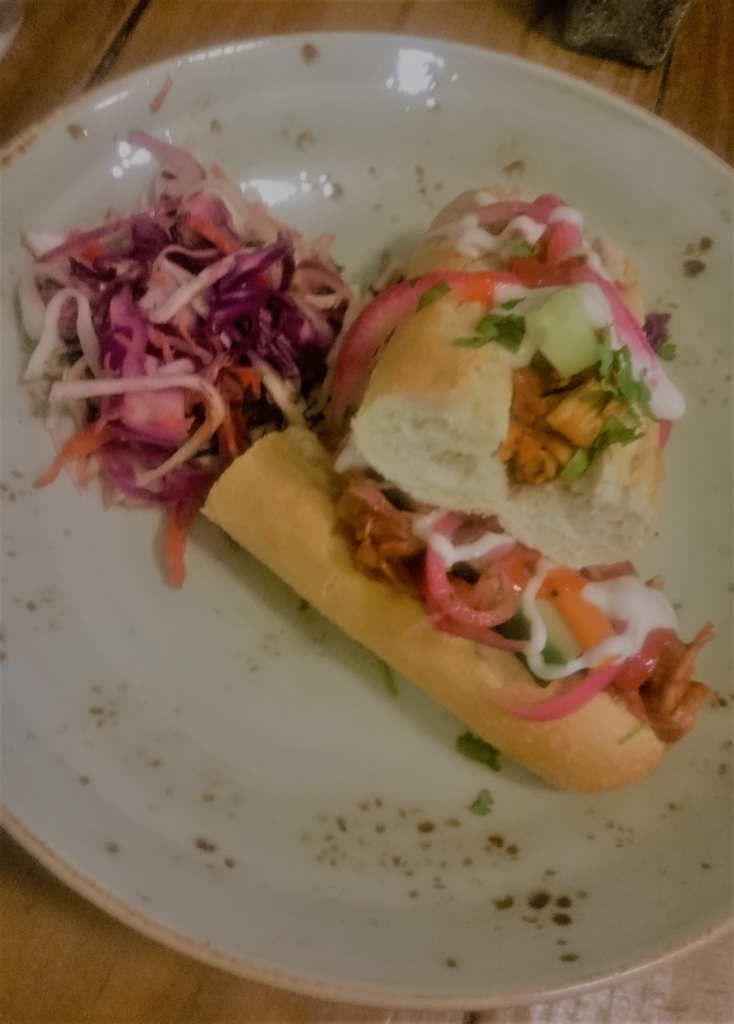 Boston Tea Party というチェーンのカフェで。ベトナム風サンドイッチ🌶 8£くらいしたような…高いですね💦
Beef burger をテイクアウトしてクラスメイト達と道端で食べました(笑)5£でおなかいっぱい!何を挟むかは選べます。subway方式。


タイカレー♡🌶🌶 6.5£。学校で人気のタイ料理屋さんです。
同じお店でヌードル♡🌶🌶🌶 6.5£。辛い~美味しい~
辛いものが大好きなので毎日幸せです(笑)カムデンに行くまでもなく、アジアンフードが食べれてます♡
********* 
ぽちぽち応援していただけたら嬉しいです♡